On Sunday, August 12, 2018, the World Mission Society Church of God (WMSCOG) in Maryland hosted a Law Enforcement Appreciation Banquet. The members held the event to honor the men and women who risk their lives to protect their communities. As a result, church members shared Mother's love with our law enforcement heroes whose efforts, though great, often go unnoticed. The event was held at the Fraternal Order of Police Lodge in Upper Marlboro, Maryland. Representatives from different police departments in Prince Georges County attended as well as the mayors of Brentwood and Capital Heights.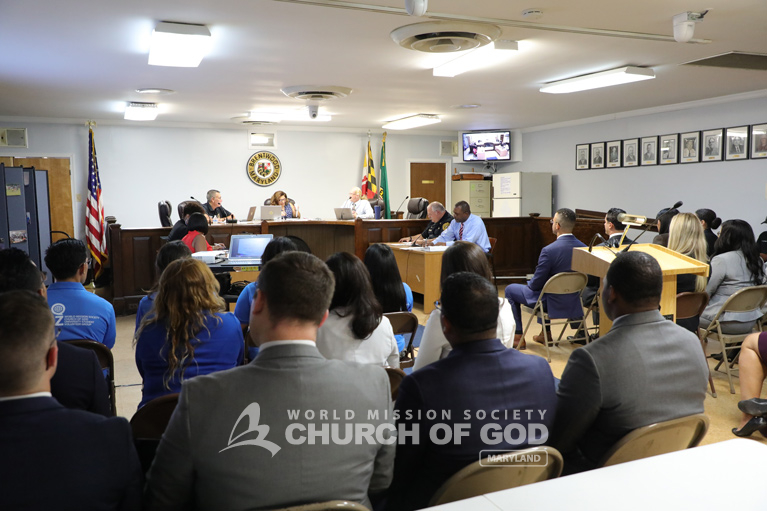 Members of ASEZ (Save the Earth from A to Z), WMSCOG's university student volunteer group, thanked the law enforcement officers for their service. Furthermore, the ASEZ members presented a video overviewing their plan for crime prevention and volunteer service activities, with the goal to become exemplary citizens of society. Additionally, they explained how they plan to work towards fulfilling the United Nations Sustainable Developmental Goals (SDGs). They also showed a video to introduce why a mother's wisdom and love are essential to improving society. Following the ASEZ proposal, there was a multicultural dance performance. To end the event, two young children read a heartwarming thank you letter to law enforcement for their hard work.
The guests genuinely appreciated ASEZ for hosting the event. A town police chief who shared remarks, sounded as though he was on the verge of tears as he expressed his deepest gratitude. He said that, in a society where police officers are often criticized, it felt great to be loved and appreciated. After watching the ASEZ crime prevention video, the police chief felt thankful that there were young adults out there who wanted to share the load of working together with law enforcement to prevent crime. Moreover, special guest, Mayor Shawn Maldon commented on the video regarding a mother's love.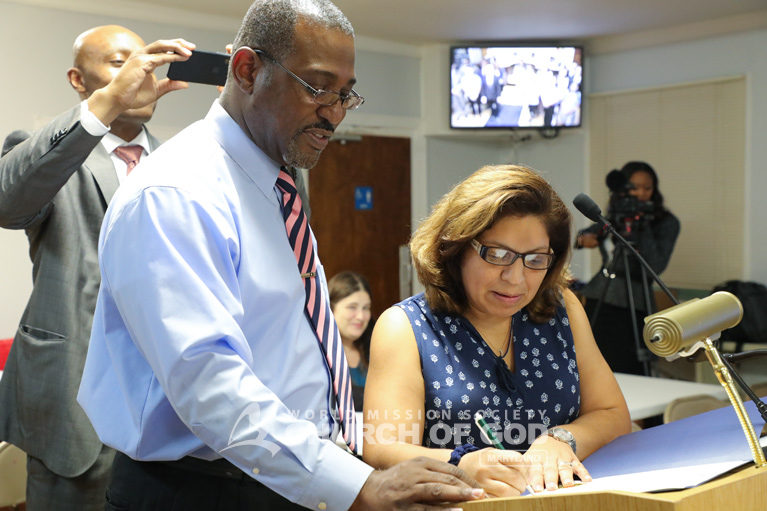 "[I'm] Truly inspired by the work that you're doing," said Mayor Maldon. "Who doesn't know about a mother's love? I'm really inspired."
All the guests echoed the same sentiment, realizing the powerful effect that a mother's love has and how we all should put it into practice. Captain Joyce Bowers reflected on how often she tells children to listen to their moms so that they may stay out of trouble. After the meal, both mayors, Shawn Maldon and Roció Treminio-López, signed the ASEZ proposal for the implementation of the United Nation's Sustainable Development Goals.
"I think it's great to get this new generation involved," said Mayor Roció Treminio-López. "It's very impacting to have youth really getting involved to save the earth."
WMSCOG is grateful to have such hard working men and women in blue, and looks forward to working together to improve society by sharing a mother's love.